Here is my tribute to Daisy who sadly had to be helped to the Rainbow Bridge on Thursday evening



Daisy was born in October 2012, I adopted her from Southampton Rabbit Rescue in April 2013, she had come from a breeder and was at the Rescue with her Mum who had since had another litter of babies Daisy seemed to like being in with her Mum and younger brothers & sisters.
I adopted her to bond with my black & white Dutch boy Casper, they hit it off and became very close. I could never decide who was the more dominant of the 2 but Daisy did seem to like bossing Casper about


Unfortunately last year Casper contracted EC and was poorly on and off for most of the year and he had to be helped to the Rainbow Bridge late in the year.
Daisy missed Casper very much and her apetite started to deteroriate, so I adopted Jinx a Rex rabbit from Southampton Rabbit Rescue to bond with her, they loved each other very much and Daisy would even stop eating her pellets to groom Jinxs head it was so lovely to watch them together.
Despite loving Casper and then Jinx very much Daisy always hated to be handled and picked up. She would run around her cage and try to avoid being picked up at all, when I did pick her up she would dig against my chest and bite my coat, in fact I went through quite a few coats with Daisy and ended up having to throw them out as they were full of tears and holes


Eventually we came to an understanding when I was trying to catch her in the run she would go into the carrier thats in there and then I would transport her back to her cage in the carrier she much prefered this method of transport than having to be picked up

She would tolerate having a nose or head rub but only on her terms and only if she was in her hutch, she seemed to prefer not being touched by human hands at all. My nickname for her was Miss Daisy Grumpston


One day out of the blue Daisy wouldn't eat her breakfast but did start eating an hour after having some medication, the same thing happened at dinner time. The next day it happened again and she wouldn't eat after medication so I took her to the vets, they kept her in, put her on a drip and after lots of medication over several days she started to pick up and eat on her own again, she then developed a head tilt, but continued to eat on her own, although she was rolling sometimes. After about a week in the hospital I bought her home at first she was eating well and taking her medication well despite her head tilt getting worse and the rolling getting more often, but then she got worse and seemed to be rolling nearly all the time and couldn't sit up any more, so I took her back to the vets to be helped over the Rainbow Bridge



I like to think she is now reunited with her 1st husbun Casper and I can just picture them together with Daisy bossing him about again! Sleep tight little Daisy Grumpston, Jinx and I miss you very much but I know you are not in any distress now and that Casper will look after you



We buried Daisy yesterday evening very close to where Casper is buried in my back garden xx
Daisy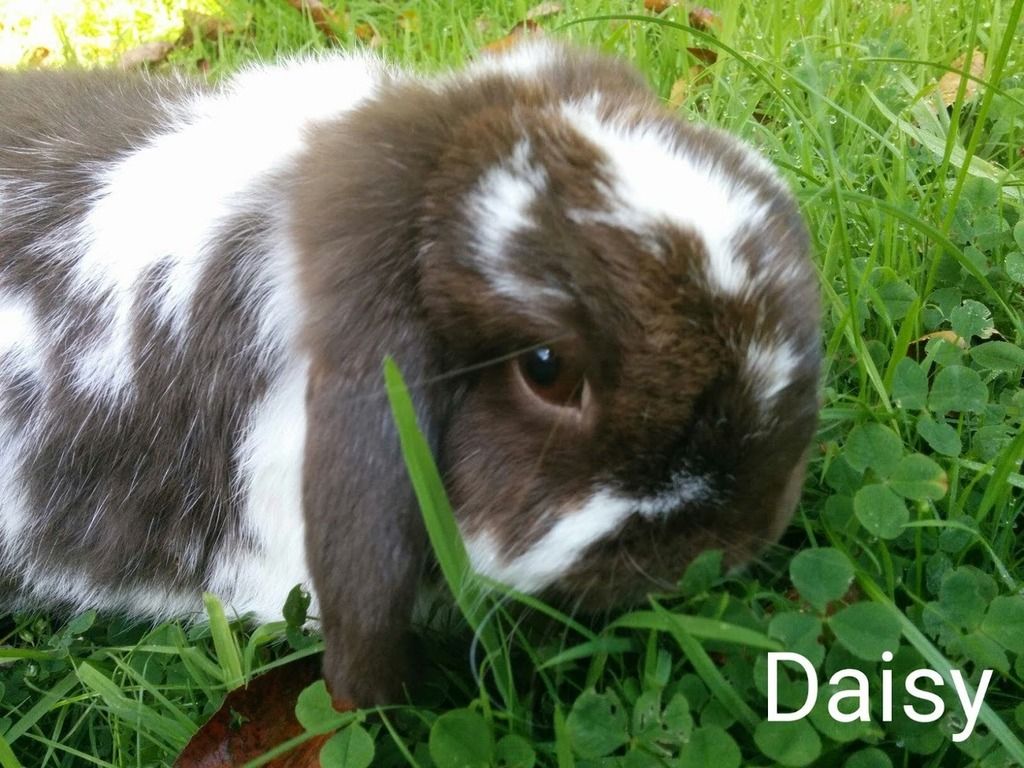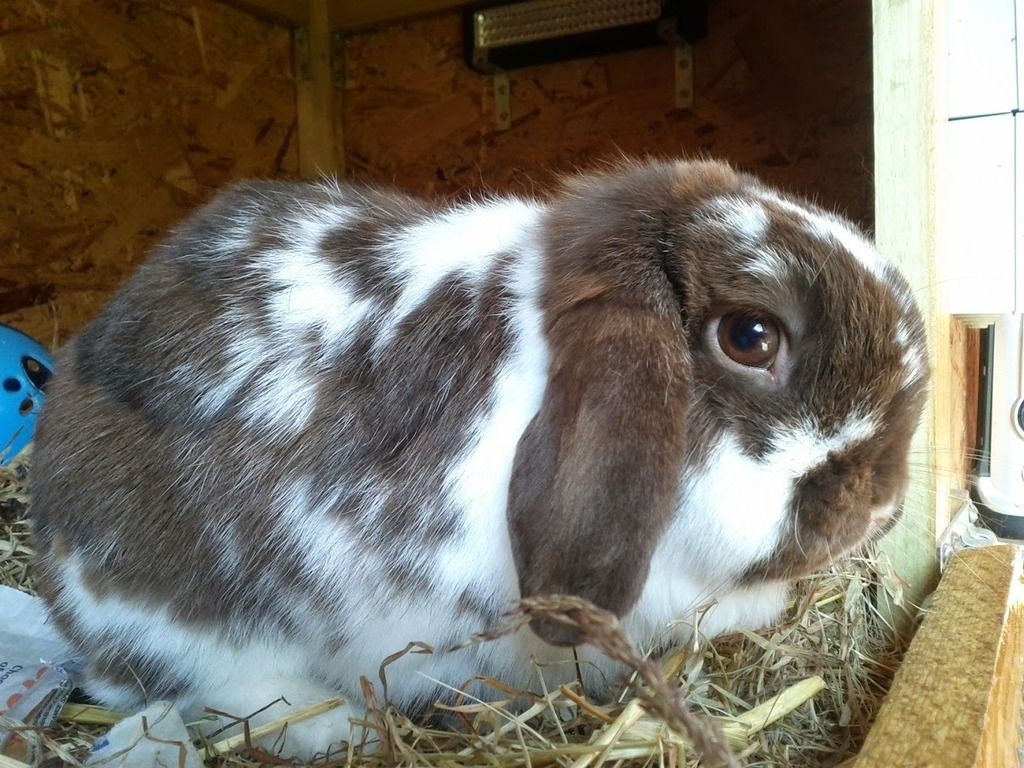 Daisy with her 1st husbun Casper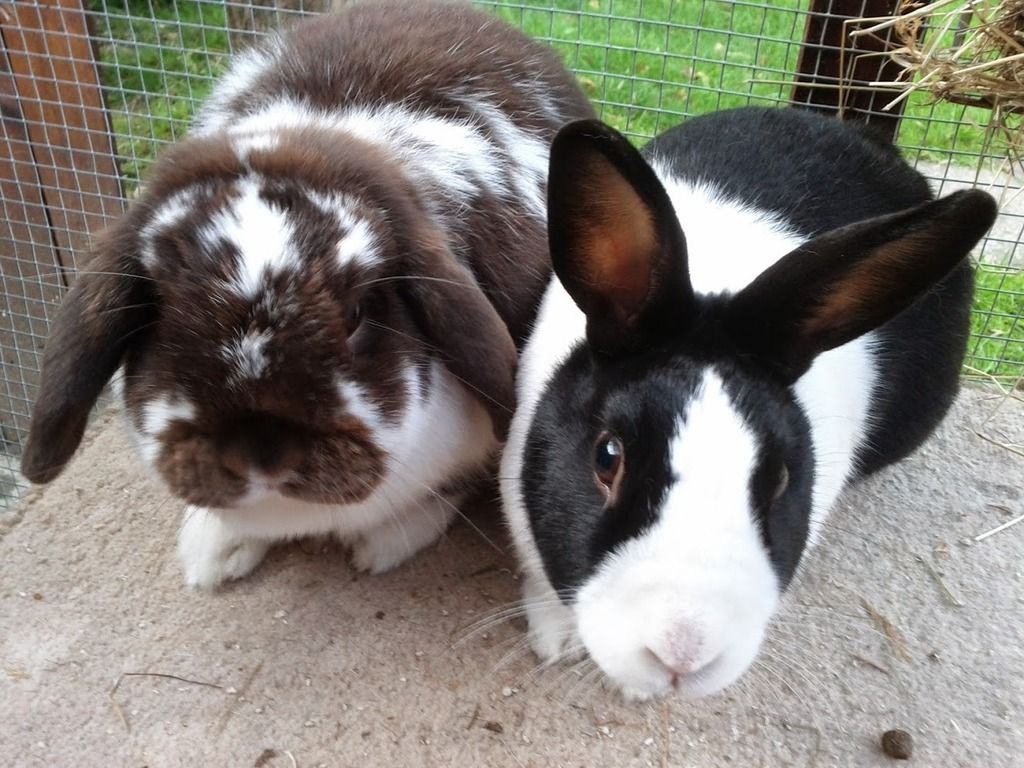 Daisy with her 2nd husbun Jinx